About Procedure Actions
Procedure Actions (also called Steps) are single elements of a Procedure. Each Action performs a specific task and has its own configuration options.
Procedure Actions are grouped in various Action Groups based on their purpose.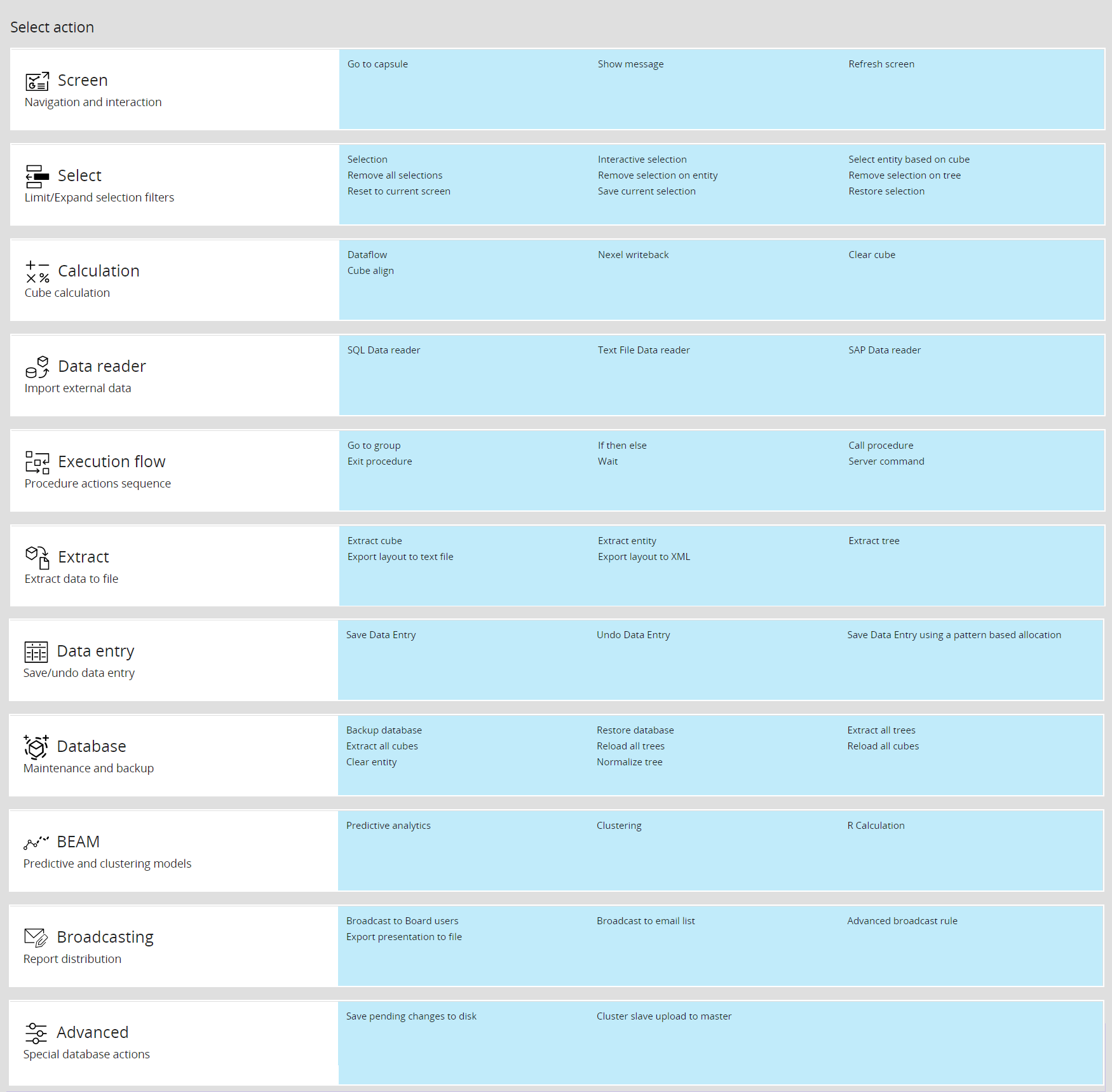 All Actions Groups are available in a sliding panel that appears to the right of the Procedure editor as soon as you add a step using the "+STEP" button or by placing the mouse pointer after an existing step and clicking on the "+" icon.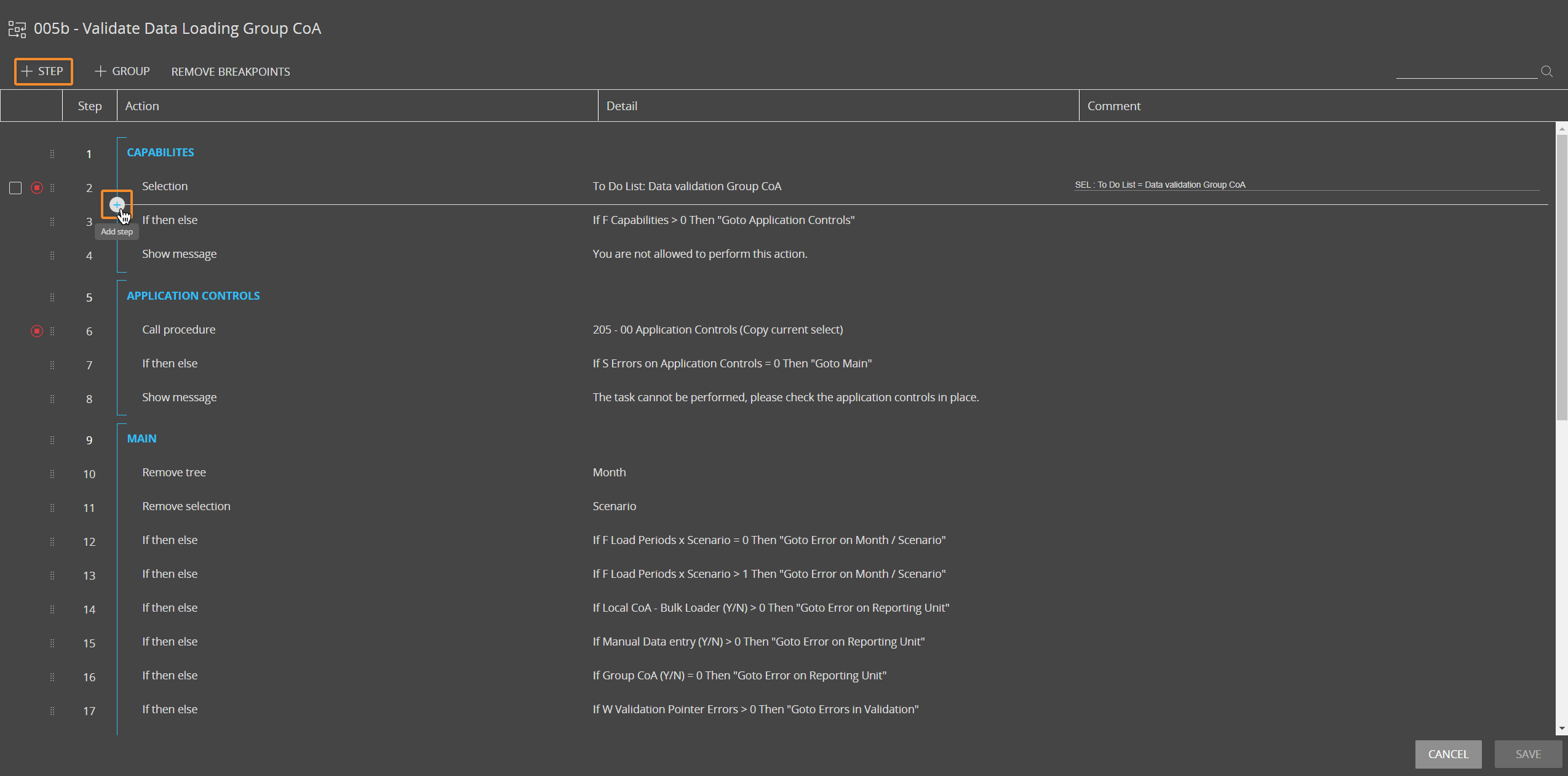 The available Action Groups are the following:
When a Procedure starts, the range or scope of execution on the Entities is inherited from the Select and the Pager selections of the screen from which the procedure is launched. These inherited selections will be combined with the Procedure selections.
In order to replace any prior selection, add a new "Remove all selections" step or tick the option "Reset all previous selections" when adding a new "Select" step in your Procedure.
Board Procedures can be saved in a Capsule or in a Data model. With a few exceptions, the actions that can be performed are the same, regardless of the location of the Procedure. See the documentation about each Action Group for more details.
If the Procedure is run directly from the Data model, the Screen selections are not carried in. The Procedure will start with a full selection instead of the Screen selections made on the Screen where it is usually triggered from.