The Data View Object
The Data View Object is Board's main object for creating reports, analyses, interactive forms and much more. Typically, the Data View represents data in table format.
The Data View is able to display numerical data, text, images, dates and supports grouping, sorting, drilling, data entry and an ever-growing set of interactive features and formatting options.
Examples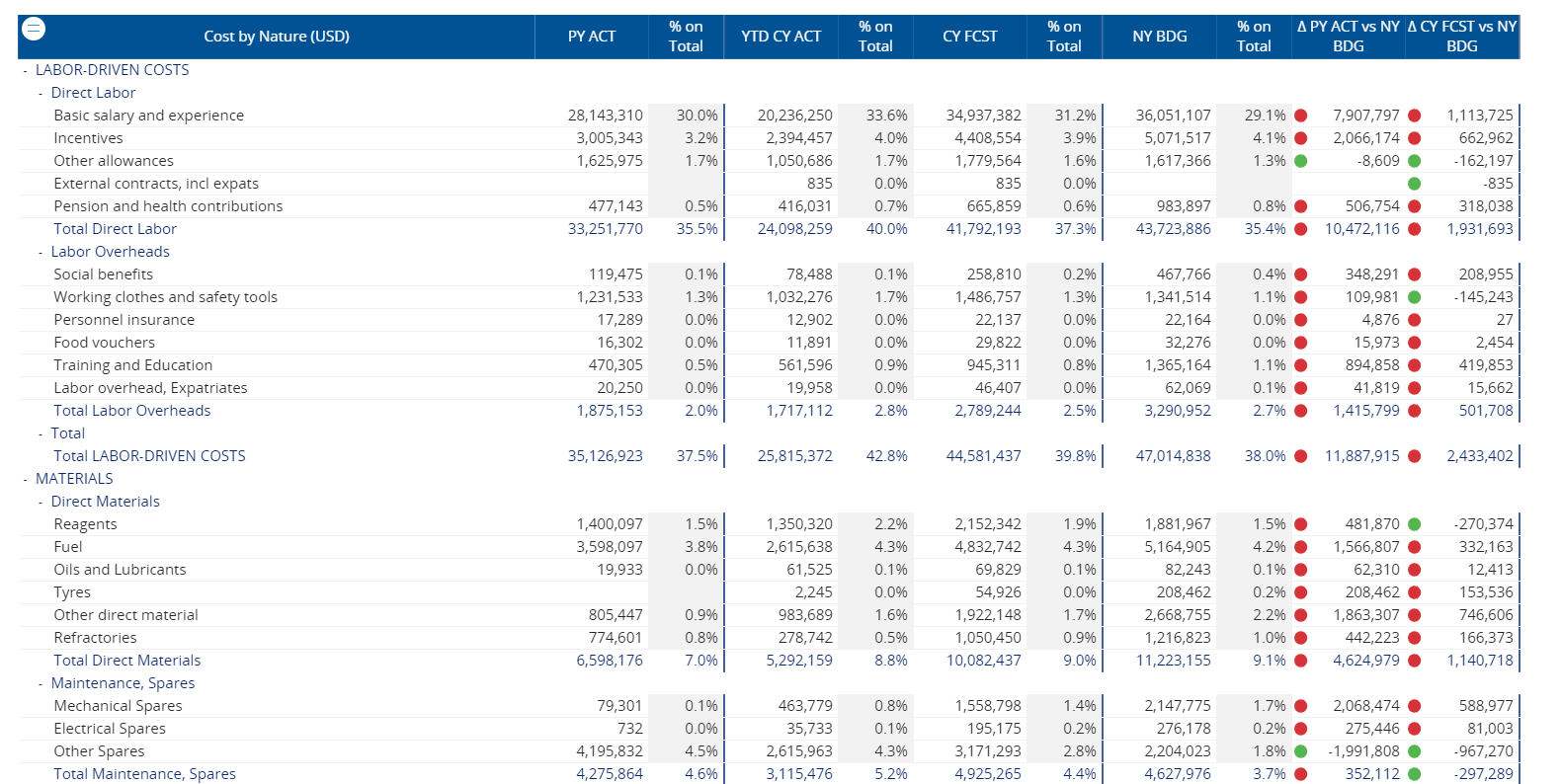 The following example is a dashboard that includes a Data View with images and tooltips, Charts and other Objects.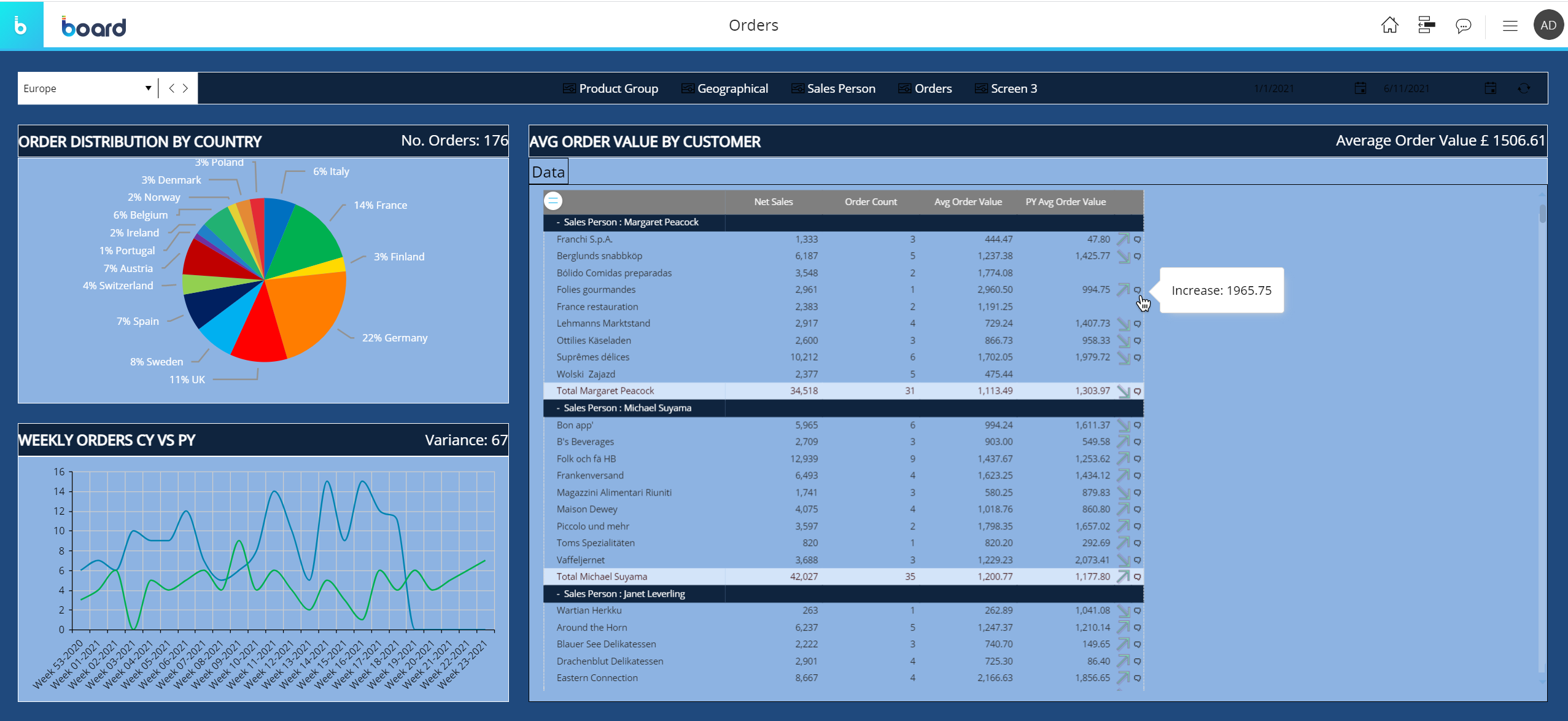 Learn more about: