Add and remove Objects
To add Objects on a Screen, you need to activate Design mode.
Objects that can be added to a Screen are those located in the left panel, under the second tab of the menu.
Objects in the "Containers" group are special Objects that can contain other Objects, but also other Containers. See About containers for more information.
To add an Object on a Screen, simply drag and drop it on the Screen design area. When said Object is in the Screen design area, it can be moved and resized as desired.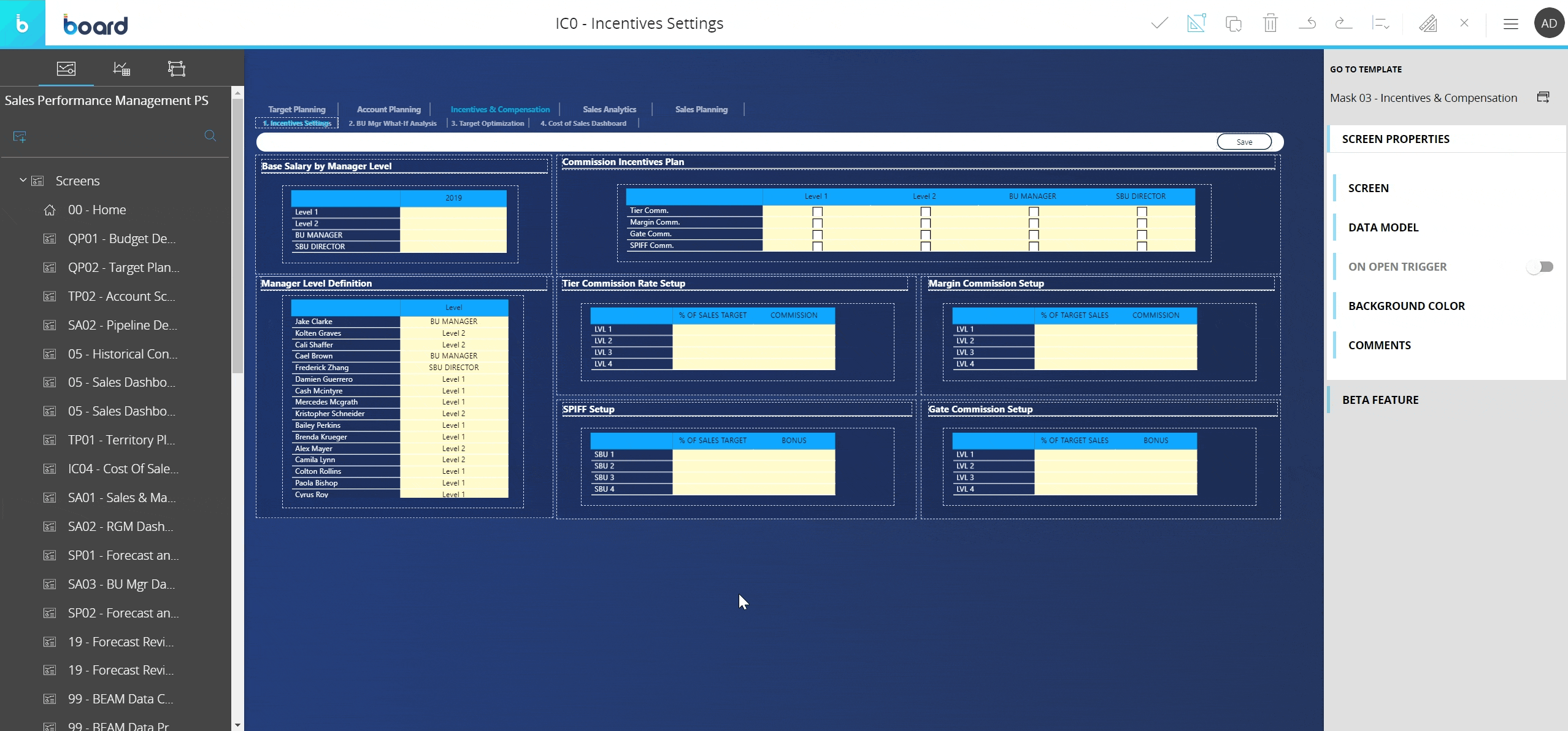 To remove an Object from a Screen, select it so its shape is outlined with a light blue trait. Next, click the recycle bin button located in the Top Menu of the Capsules workspace or press the Delete key.
In case the Screen contains a large number of Objects or Containers, you can also easily select the Object from the "Screen Objects in the active Screen" sub-page in the left panel.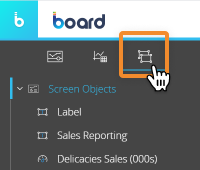 You can also select multiple Objects to remove them in a single action. You can do so in three ways:
Hold the Ctrl key down while clicking the desired Objects. Once you've selected the Objects, the recycle bin button located in the Top Menu of the Capsules workspace or press the Delete key to remove them from the Screen.
Press and hold the Ctrl key while you click and drag a rectangle around the Objects you want to select. Once you've selected the Objects, the recycle bin button located in the Top Menu of the Capsules workspace or press the Delete key to remove them from the Screen.
From the tabbed menu in the left panel, access the "Screen Objects in the active Screen" sub-page. Next, hold the Ctrl key down while clicking the desired Objects.
The name of the selected Objects will turn blue and a blue vertical line will appear to their left.

Once you've selected the Objects, click the recycle bin button located in the Top Menu of the Capsules workspace (in this case, the Delete key shortcut is disabled)