The User metadata section
Applies to: All Board Cloud subscriptions
WHAT: Introduction to the User metadata section
In addition to the standard user information (such as Name, Account Name, and Email Address) that you specify when you add a user account, you can create and manage custom user metadata that is unique and meaningful to your organization. For example, you can store information about a user's department, office location, and job role.
The User metadata section in the Subscription Hub allows you to create and manage custom user metadata fields. These fields will appear under the the User metadata table in the user profile panel and can also be included in the Enrollment process request form.
The end user will also be able to review or edit this information under the "My Profile" page within the Board platforms he/she can access.
In the User metadata home page, you'll see all the existing metadata fields in a table. You can hide unnecessary columns to you liking, by clicking the Column chooser button in the upper right corner of the table.
By dragging and dropping each row, you can also rearrange the fields order: every change will be reflected in the user profile panel.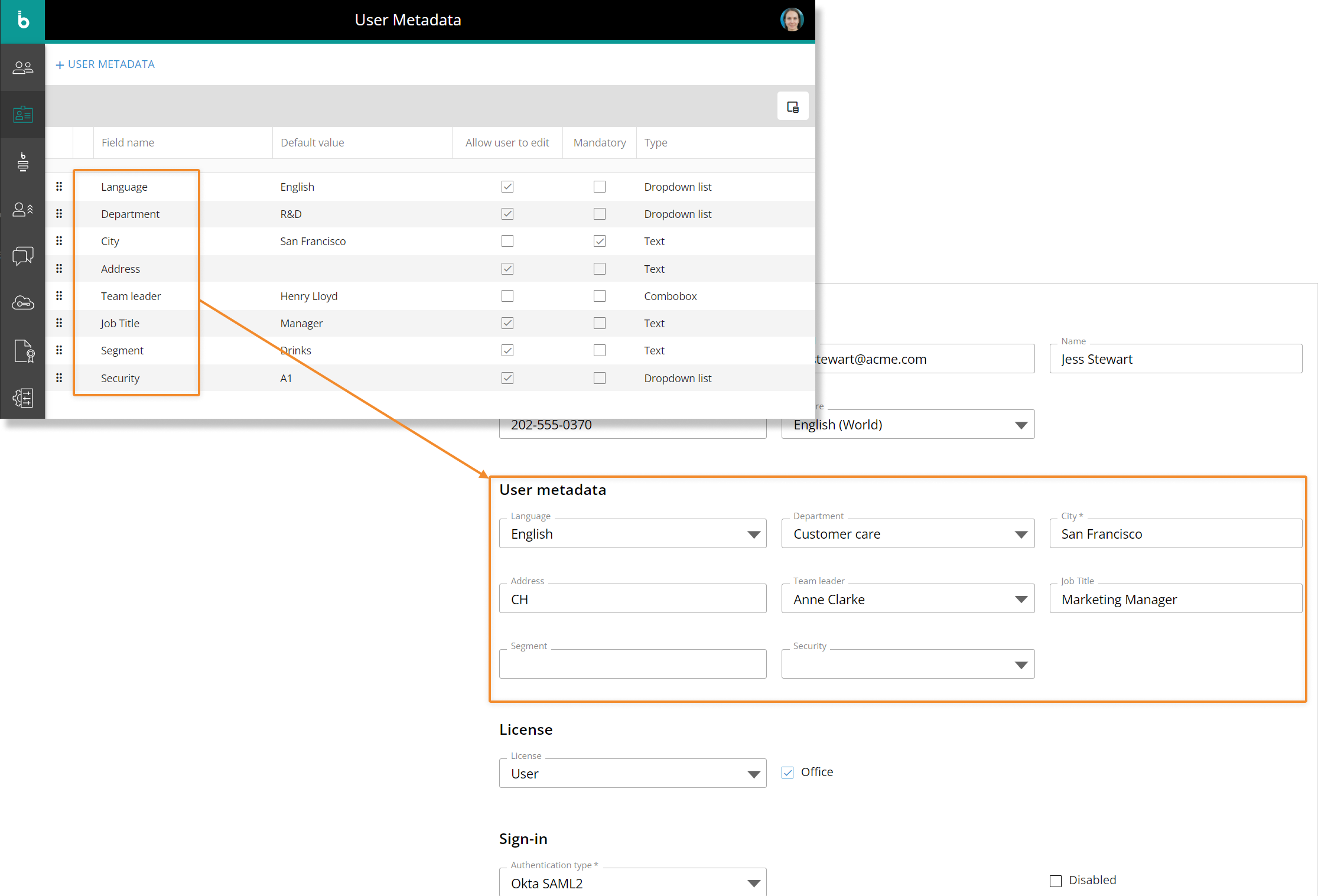 The following columns are shown in the User metadata table by default:
Field name. The name of the user metadata field
Default value. The default value for each metadata field
Allow user to edit. The possibility for the user to freely fill out the field
Mandatory. Indicates whether the user is required to fill out the field or not
Type. The type of metadata field, Dropdown list or Text field
Learn how to: