The Webviewer Object
The Webviewer Object allows you to embed a web page in a Screen or a Container.
The Webviewer Object can be useful, for example, when some stages of a process initiated on Board must be carried out online, or when you want to show pieces of information published on a website within a Screen or a Container.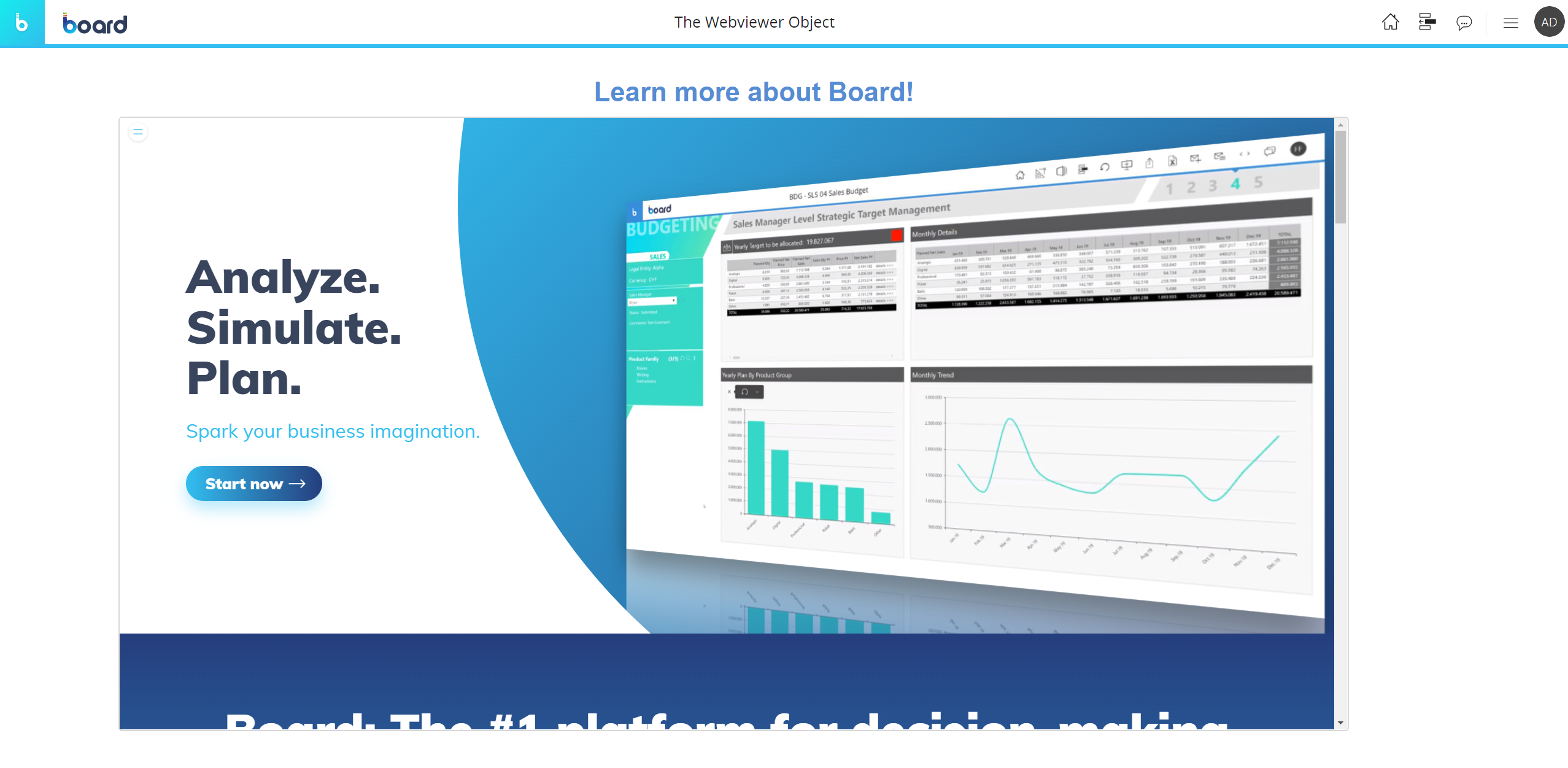 The embedded web page retains all its functionalities in the Object but, as soon as you click on one of its links, a new browser tab will open.
Some graphic aspects of the Webviewer Object can be formatted to match the graphic style of your Capsule.
Learn more about: