Data Entry Shortcuts
When performing data entry, you can now use shortcuts.
To use shortcuts just type the shortcut instead of the number when performing dataentry.
Data entry shortcuts can be used in the Lock&Spread (linkare) advanced windows
For example let's input >100 in a dataentry.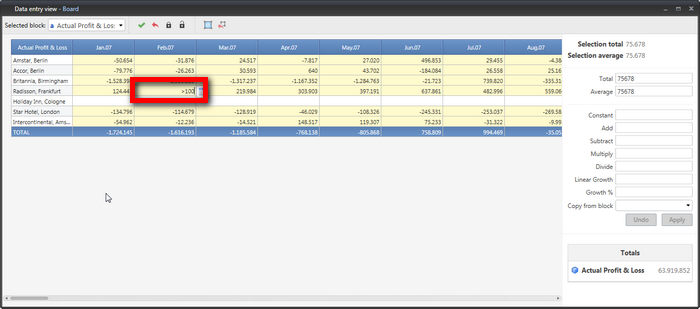 Press enter:
100 has been copied on all the cells to the right.