Button in ATO
The Button object in an ATO allows to save the data-entry performed on one or more DataView objects and to run a Board procedure. Refer to About ATO for details on the general structure of the ATO and the use of the Button object. A fundamental difference for using a Button to perform the save the data entered by the user instead of the standard save icon of the DataView is that it is possible to add before or after the save action other calculations and actions of a procedure which are processed jointly.
The button object has two predefined actions which are applicable only when using it inside and ATO.
Save Data Entry. Saves changed data into the InfoCubes. Applies to all DataView objects present in the ATO
Undo Data Entry. Resets unsaved changes.
Button properties panel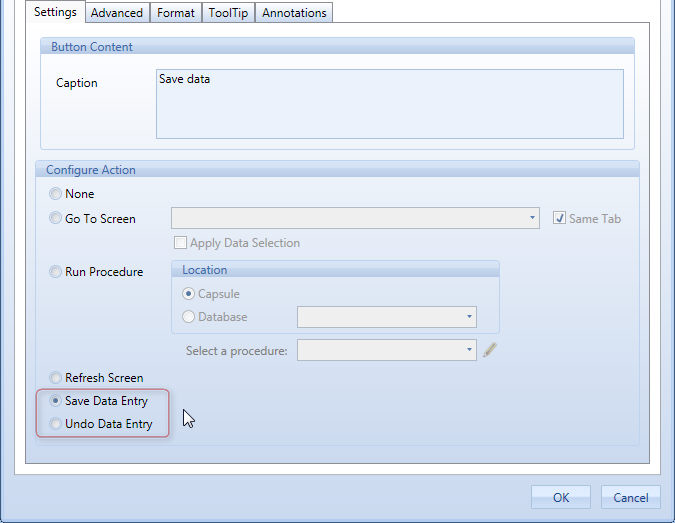 The Save Data Entry and Undo Data Entry functions can also be configured as actions within a procedure, they are located in the Advanced tab of the actions configuration.