Adding objects on a screen
The objects that can be placed on a screen are those located in the Toolbox and Containers group of the ribbon bar. Objects in the Containers group are objects which can contain other objects from the toolbox but also other containers.

To place an object on the screen, click on the desired object then drag&drop it on the screen.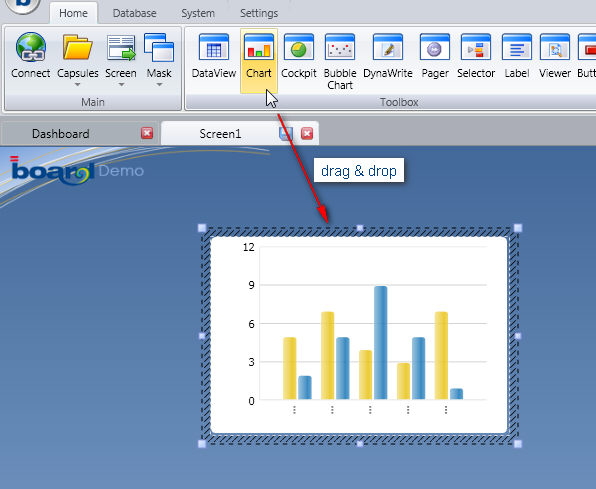 When the object has been places on the screen, it can be moved, resized using the mouse.
To configure the object,
right-click on it to open a menu with all object's properties

or double-click on it to view access the ribbon bar menu with the main object's properties.