Capsule Print Template
The Print Template allows to define headers and footers for printing the Capsule screens. It is possible to define one print template per Capsule, and the template applies to all screens of the Capsule.
To define a Print Template, go to the Capsules properties menu and select the Print Template option. The template designer environment will open.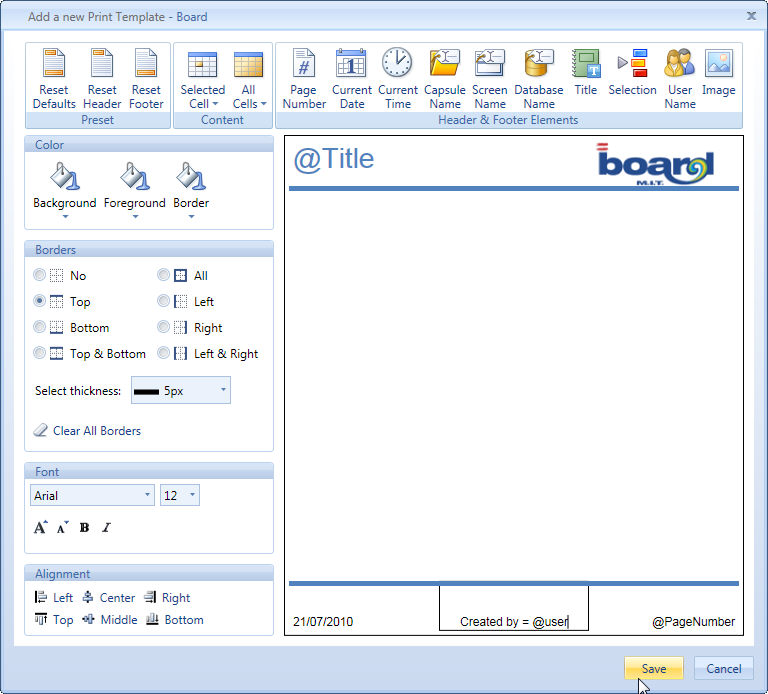 The Print template designer environment allows to edit three areas for the header and for the footer sections, a rectangle on the right, one centered and one on the left (numbered 1 to 3 on the image hereafter).
Each area can be formatted (color and borders) and contain text, images and formulas that return the page number, the capsule name or screen title, the user name, etc. All available functions can be chosen from an icon located in the "header & Footer Elements" group.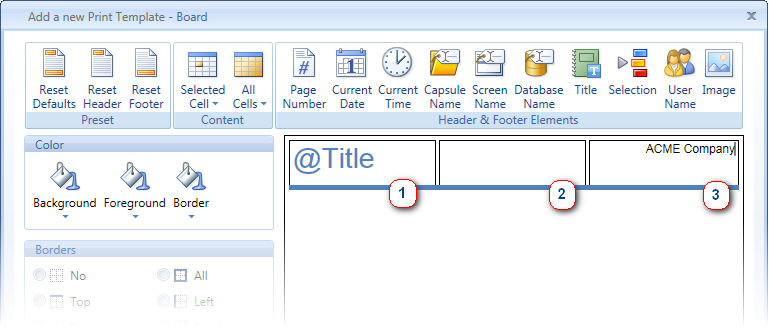 It is possible to view the result of applying the Print Template to a screen using the Print Preview function.