Printing from the Board Web Client
To print the current screen from the browser, click on the Board button then select the Print menu option. The screen objects are printed as configured in the Print options from Board Client. It is not possible to modify the Capsule printing options from the browser.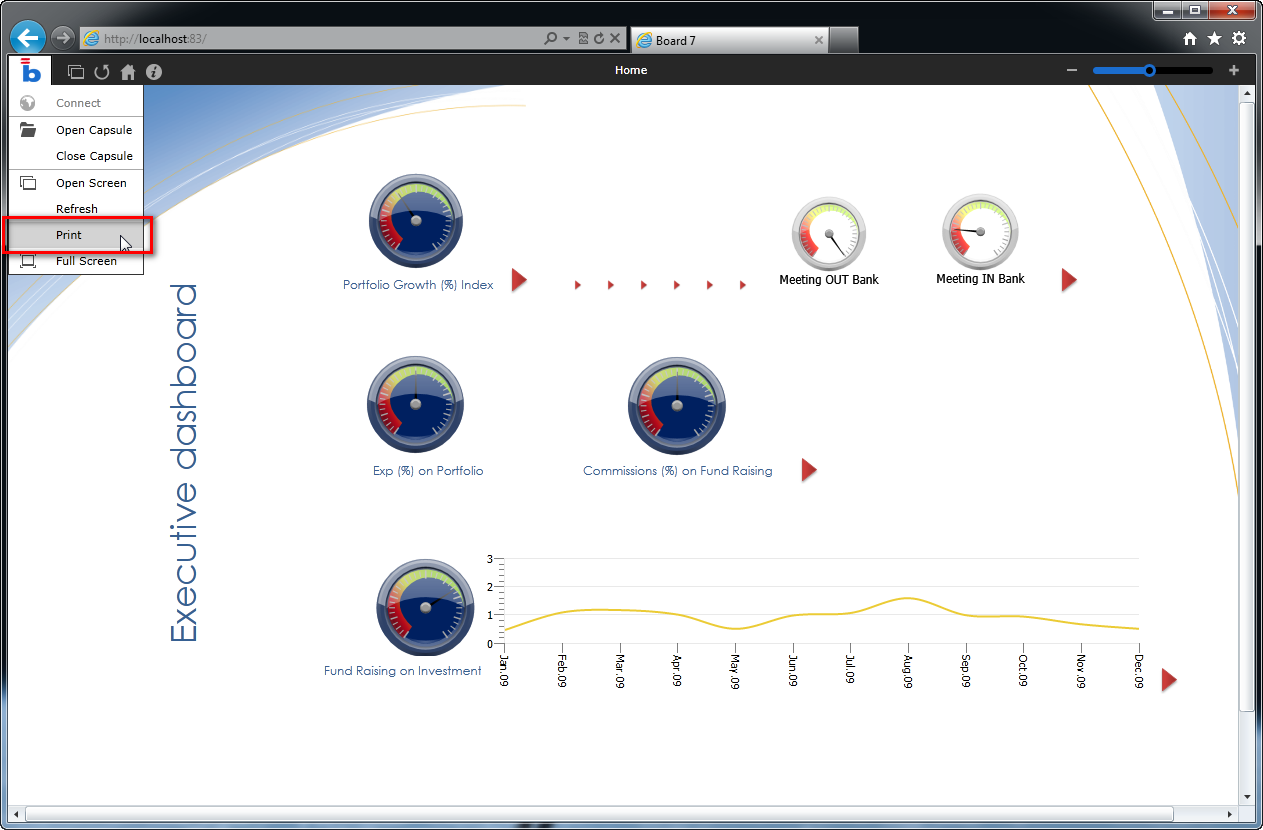 When clicking on Print, before going to the printer, a page with a print preview in PDF format is displayed.
Click the Print button and select the desired printer.