Calendar Object
Calendar Object is new Board object that can be placed into screens and masks to allows to easily enter a specific from and to date or pick from calendar.
It is equivalent to using the screen Select function on time entity.
The calendar object creates a selection on the Day entity. It supports displaying days of full weeks.
Click on the icon will display a pop-up, a navigable calendar.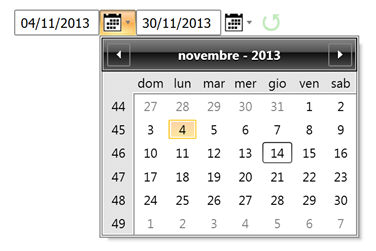 The Calendar has two display modes: by Day or by Week.
Also you can define the first day of the week.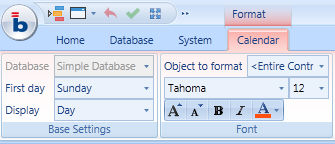 With this object will be very easy and fast to select a range of dates on day-level.