System Administration
New features are available in the System Administration Web Workspace .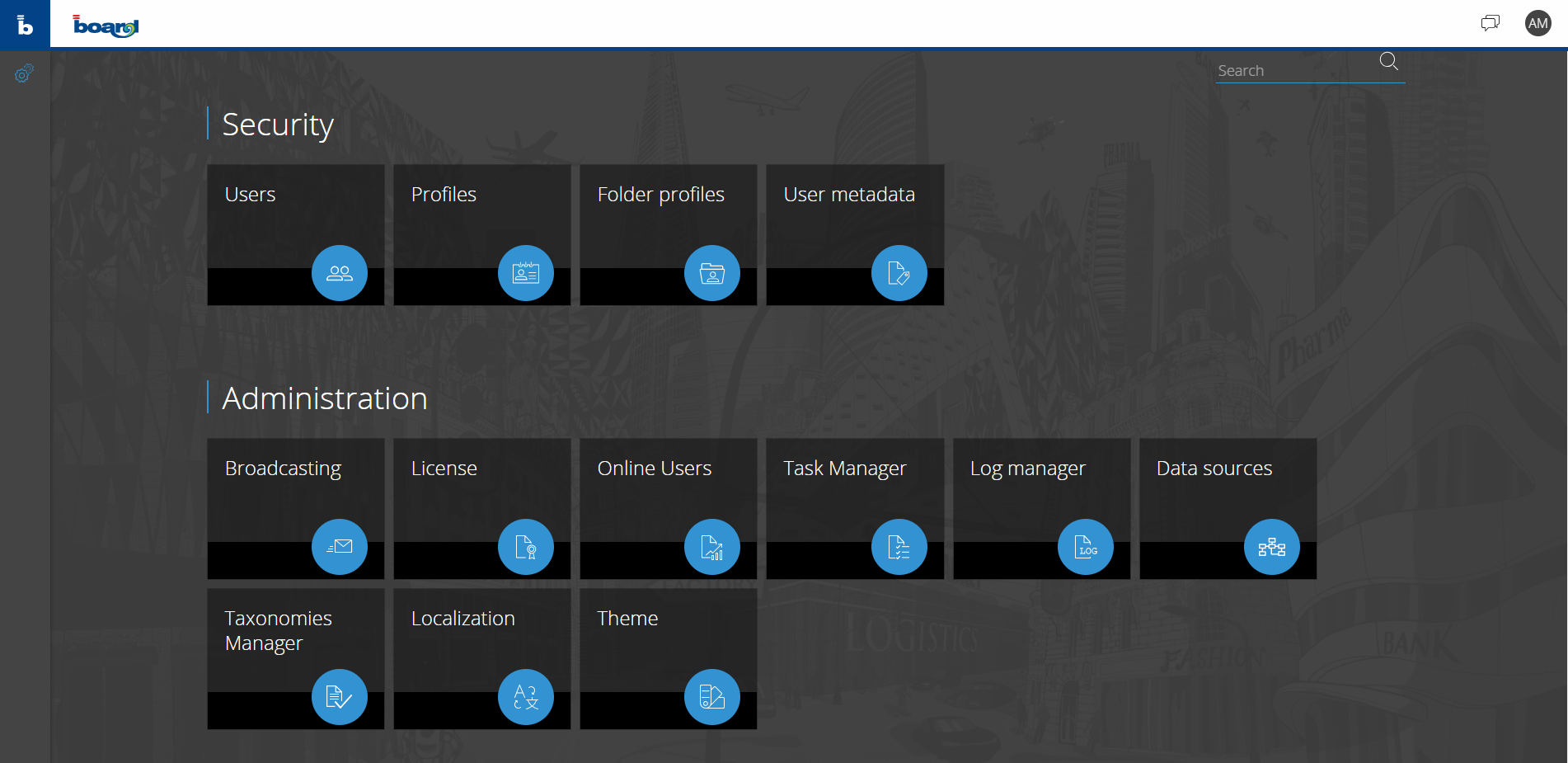 Broadcasting
The Broadcasting function is available under the System administration panel for the Admin users. You can read more about this functionality here.
License
The License tab shows the details of the License of the instance the Admin is currently connected.
Log Manager
From this tab it is possible to enable/disable the BOARD application logs. Below the list of the available logs:
Database Log Events

Capsule Log Events

Layout Log Events

Procedure Log Events

Dataflow Log Events

Data Entry Log Events

Enable Log Encryption
The logs will be enabled/disabled at instance (server) level.
Data Sources
All the Data Connection created in BOARD are visible in the Data source section.  It is also possible to create new connections .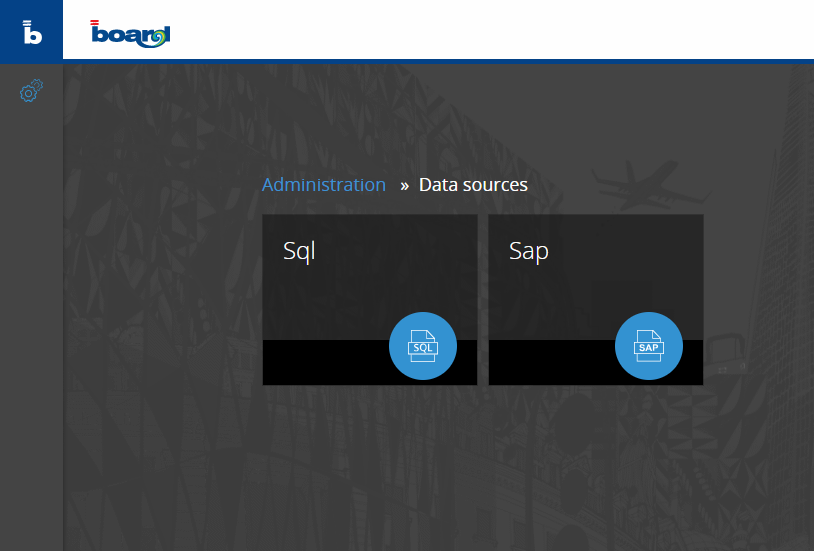 Important Notice
 BOARD connectors are not available from the web designer and are not listed under this section. If a BOARD connector has already been configured, it is still possible to use it in play mode from a procedure.
Taxonomy Manager
From the Taxonomy Manager it is possible to import taxonomy structures that are used to generate Xbrl documents.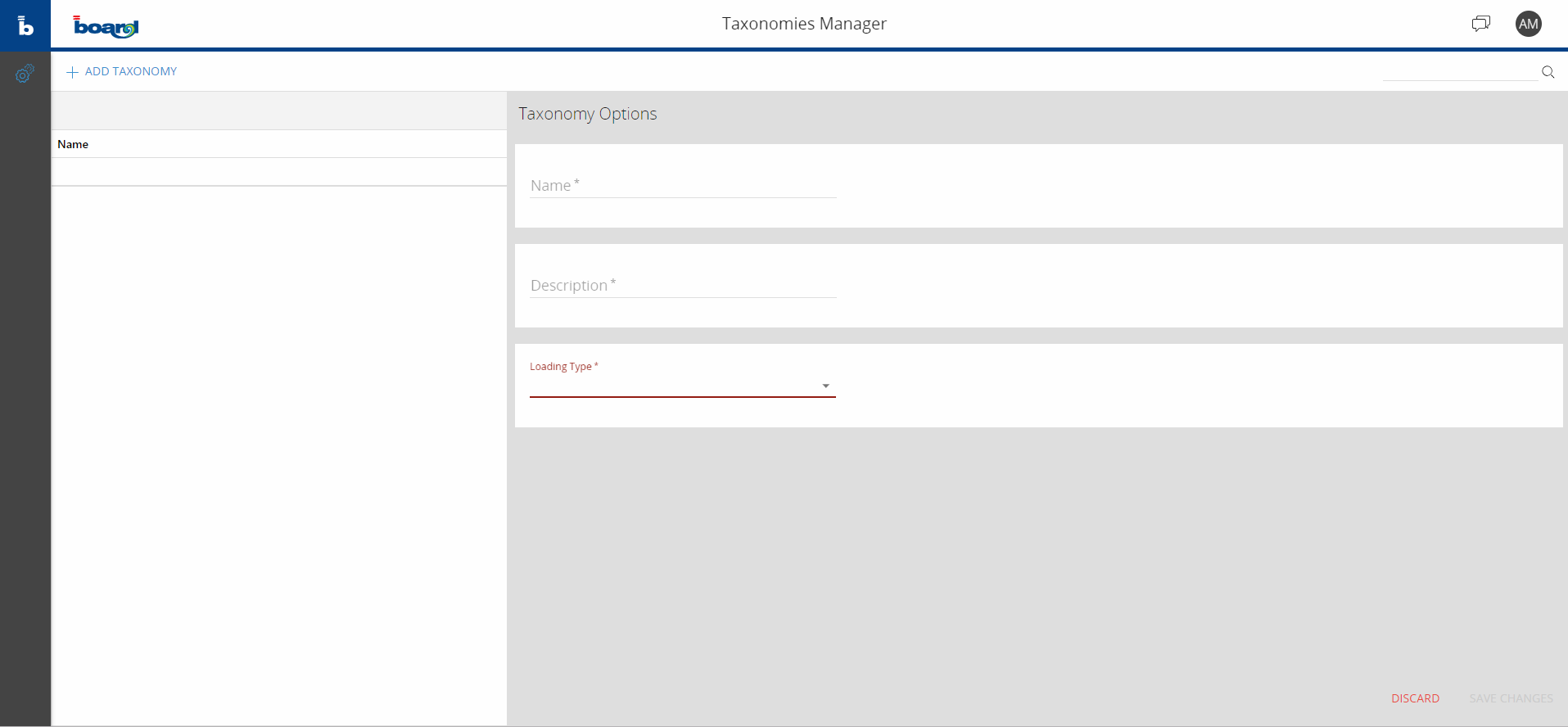 It is possible to create a new Taxonomy definition from the Add Taxonomy button. Name it, add a short description and then upload the taxonomy file library or edit the Taxonomy URL.
If the Taxonomy is stored in a file schema, first select all the xml files you need clicking on file (file explorer opens) and then clock upload.
Then click on , the path field and select the ".xsd" that contains the taxonomy structure that you want to refer to.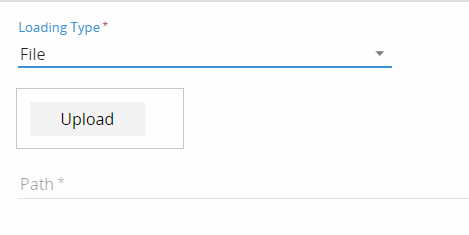 Localization
The Localization is now in the  System administration section.
Theme
In the Theme section it is possible to customize the Log, the Home Background picture and the Header Background picture of the BOARD web application.