The sign-in page section
Applies to: All Board Cloud subscriptions
WHAT: Introduction to the sign-in page section
From the sign-in page section you can customize the sign-in page of all your associated platforms with a carousel of up to 6 sliding slides containing pictures, text or a combination of both. For example, you can add your company logo, meaningful pictures, statements, tips and information about your organization or your Board platforms.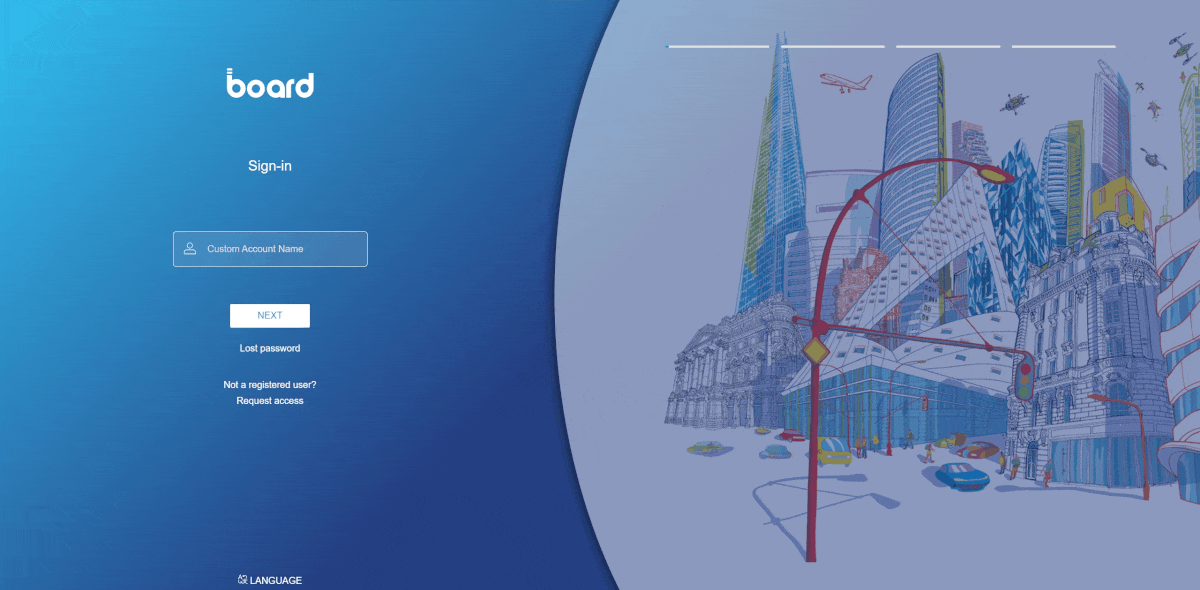 In the Sign-in carousel section home page you'll see all the existing slides in the configured order. By dragging and dropping each row, you can rearrange the slides order except for the first one, which is fixed and cannot be modified.
You can also add, edit or delete slides, preview any change made to the carousel, and set the slides transition time.
Please note that the carousel is visible before users log-in, so don't upload any sensitive or confidential information.

Learn how to: